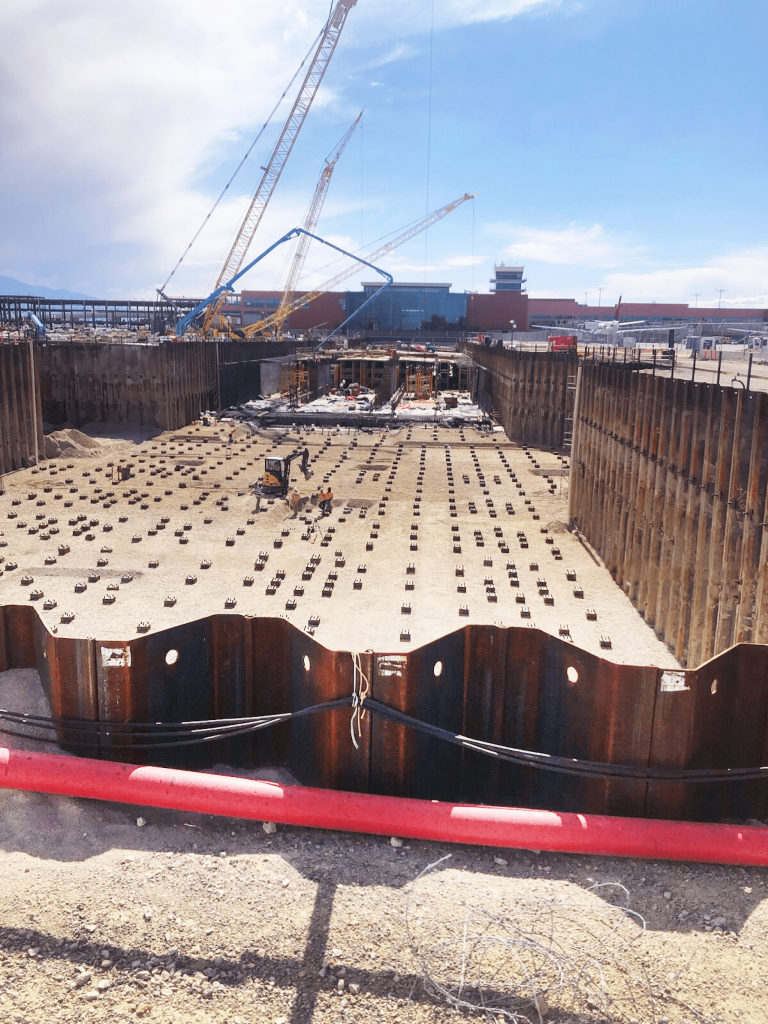 The Salt Lake International Airport has been ranked as the 25th busiest airport in North America and the 85th busiest in the world. The Salt Lake City Corporation through its Department of Airports (SLCDA) has embarked on a capital improvement program commonly known as the Airport Redevelopment Program (previously referred as the Terminal Redevelopment Program), which currently is expected to span 10 years and cost approximately $4.1 billion.
Construction consist of new facilities, rehabilitating certain structures, as well as constructing improved roadways and associated infrastructure for the Salt Lake International Airport.
Project Highlights
Concourse space doubles
75 aircraft gates
Separate arrival & departing
Passenger pick-up on level 1
Passenger drop-off on level 2
Five-level parking garage – 3,600 parking spaces
New two-level rental car customer service building
Rental car quick turn-around (QTA) facility
New central utility plant
SERVICES RENDERED:
Geotechnical
Environmental
Civil Engineering
Pavements Engineering
Surveying
Construction Management
Laboratory Testing
Materials Field Testing
Special Inspections
Specialty Labs
Inorganic Chemistry
Calibration Services
Binder & Emulsions
Concrete Petrography
REQUEST A BID/QUOTE
For more information and to discuss a potential partnership, please request a quote on your project and we will get back to you shortly.
We look forward to speaking with you.