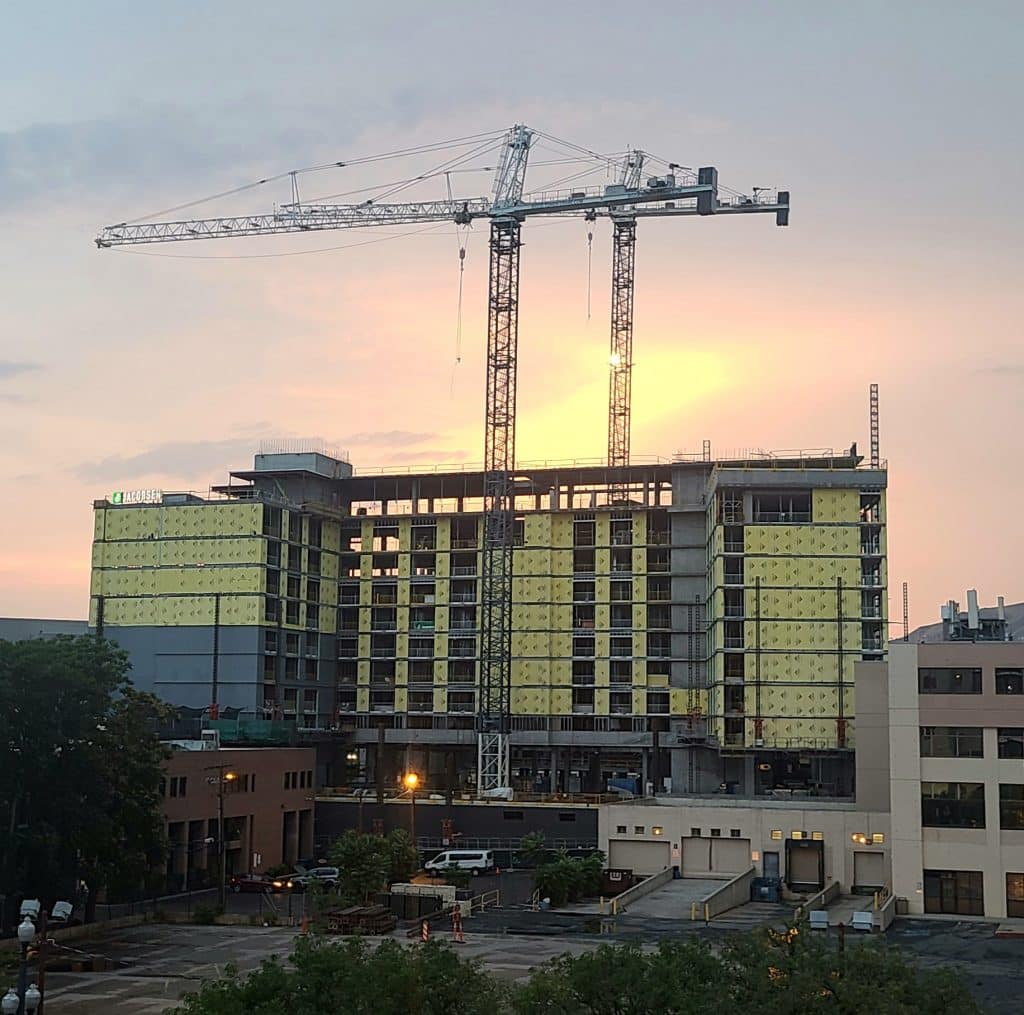 Block 67 is one of the newest and largest infill projects in Salt Lake City. Designed by GGLO and Architectural Nexus, led by The Ritchie Group this development adds to the skyline of downtown. 160,000 square feet planned for a new hotel and hospitality services. With more than 650 new residential units planned, Block67 will add a new mid-block street that will grant access to the parking structures below the development.
This mid–block street will also include several gathering places and plazas. Retail space will total more than 100,000 square feet, in addition to almost 430,000 square feet of new office space. In total the development will add more than 1.7 million square footage of new office, retail, residential, and hospitality space to downtown's building stock 
SERVICES RENDERED:
Geotechnical
Environmental
Civil Engineering
Pavements Engineering
Surveying
Construction Management
Laboratory Testing
Materials Field Testing
Special Inspections
Specialty Labs
Inorganic Chemistry
Calibration Services
Binder & Emulsions
Concrete Petrography
REQUEST A BID/QUOTE
For more information and to discuss a potential partnership, please request a quote on your project and we will get back to you shortly.
We look forward to speaking with you.